9 tips for wedding photographers 
9 tips for wedding photographers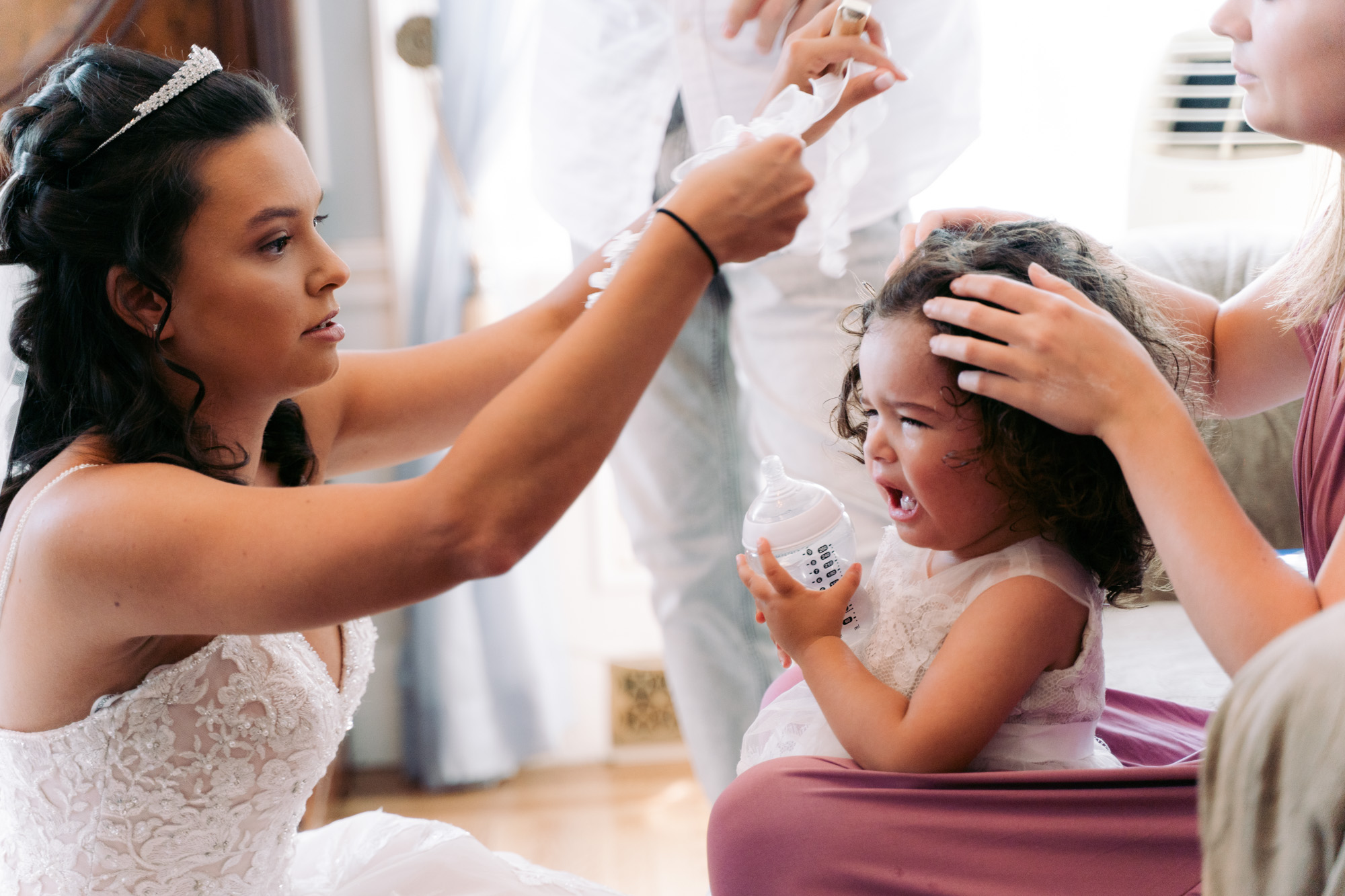 Hello people! Paul Tarabozzo here!
Today I want to share my 9 tips for wedding photographers to make your life easier, attract more clients, and make them excited to work with you.
#1 – Ask more questions.
People who found you on the internet or through referrals most likely saw your photos and liked them if they decided to call you, so now it's the time for them to like you personally. It is very important because for them it is an important day and they want to spend it with a photographer that is easy going, can cheer them up and fully understand what they're looking for. Ask what they expect from a wedding photographer, what kind of pictures they like to have, what kind of guests they're inviting. Show them that you care about their wedding more than about your own photography. When you have all info about your client and established a connection you can explain some aspects of your work based on their expectations. Usually, it leads to better cooperation from the clients and more bookings. 
#2 – Guide your clients
If you're a wedding photographer – most likely you've been to more weddings than your clients will ever visit in their whole life. It means that you've seen more, experienced more, and have an idea of what can go wrong on the wedding day or what can help them to save time and make the day much easier. For example, I usually start a day from the detail shots and ask brides to have the dress, necklace, earrings, shoes, invitations, and all rings to be at their getting ready location ready to shoot. Ask your bride to put all these items somewhere so you can start from them and then proceed to the rest of the coverage, otherwise, most likely you won't have another opportunity to shoot all the details during the day. Such advice will show that you know what you're doing and that you're in charge and your clients don't need to worry and can relax. It will make them very happy and as a result, they will recommend you to their friends.
#3 – Equipment 
We all love different photography equipment- cameras, lenses, like to compare them, play with them, but the wedding day is the day when your equipment should work like a Swiss watch. Before arriving to the wedding make sure that you have all the necessary equipment in your bag, fully charged, and your cards are formatted and you have enough of them for the whole day and a few extra days just in case. Also, don't come to the wedding with just one camera – it may cost you lots of nerves since you can't ask the wedding to stop until you figure out what happened with your camera if it starts lagging, or if for some reason your memory card becomes corrupted. You need two cameras with you always. Regarding the memory cards – make sure your cameras have two card slots on backup, so each photo goes to two cards at the same time. In this way, you will eliminate any stress on or after the wedding.
#4 – You're at work, not at the party
As wedding photographers, we are supposed to establish a good connection with our clients to get better photos and make our clients happier with our services, but you need to remember, that we're still wedding professionals meaning some small talks are fine, fine to tell some jokes to make your couple relaxed, but it's not okay to spend hours talking with guests, being on the phone, or drinking alcohol – all this shows to your clients and to their guests that you are distracted, not performing your professional duties, but also you can easily miss some important moments. If you miss something because of scheduling mistakes, or because of the client – it is okay, but if you're missing shots because you're socializing – it's total nonsense and I promise you'll have troubles. Be 95% a professional and 5% a guest. 
#5 – Outfit
As wedding professionals we have to move a lot during the day, so we need to have some comfortable clothes that won't limit our movement. An important moment here is that your comfortable outfit suppose to fit the wedding. You can't wear sneakers with a huge Nike logo, with yellow pants and a light green shirt – you will attract much more attention than necessary. Try to find clothes that will be comfortable to walk, run, kneel and squat all day, but at the same time be dressy. You don't have to wear a tuxedo – it will be overkill and usually looks weird, but some dressy casual will work perfectly. Think about yourself as a guest at a wedding with some twist to a comfortable side. 
#6 – Shoot everything 
Most of the wedding photographers these days shoot digitally which means we are not limited in the number of photos we can take during the wedding day and it's really stupid when a wedding photographer starts to count the photos trying to shoot "only important " things. First of all, you never know what will be important for your clients, also thinking about shooting less make you less focused on the events happening around you. If you think that your clients need only getting ready shots, ceremony, bridal portraits, and reception think again. I've seen newbie photographers that got few shots of the bride getting ready and turn off their camera when mom suddenly starts to cry. You are there to cover every detail of the day and all the emotional responses of all the main people on the wedding day are essential.
#7 – Attention to details 
Wedding is not just a main event – prep, ceremony, photoshoot, and reception. It's a day full of feelings and emotions and we are as wedding photographers have to capture all the in-between, capture the emotion of the day, including weather, colors, textures, smell, temperature, and whatever else you can come up with. Everything is important and the difference between good and great wedding coverage is in such details.    
#8 – Tradition 
I've shot dozens of different cultural weddings – Spanish, Italian, Turkish, Indian, Greek, Jamaican, and many others and can assure you that all these cultures are different and need some different approaches to the coverage. It is a good idea to ask your clients what kind of wedding they gonna have and what is important specifically for them. Let them explain to you what is the main feature of their wedding day, what kind of guests they will have, and what this particular culture focuses on during the wedding. 
#9 – Know when to take a break 
The last advice for today is kinda obvious but lots of photographers make this mistake – you have to know when to take a break. You can't go to the washroom when the ceremony is already starting, you can't go outside when the first dance is starting, you can't go to call somebody when you have no idea what and when is the next event starts. You have to be on top of everything. Ask bride, planner, or MC to wait for you if there's something that can't wait. I believe you got the idea.
These are all my tips for today. Hope you found some of them useful for you. What can you recommend to our colleagues? Would appreciate your input.
See you next time! Bye.