How to become a professional photographer: 5 key points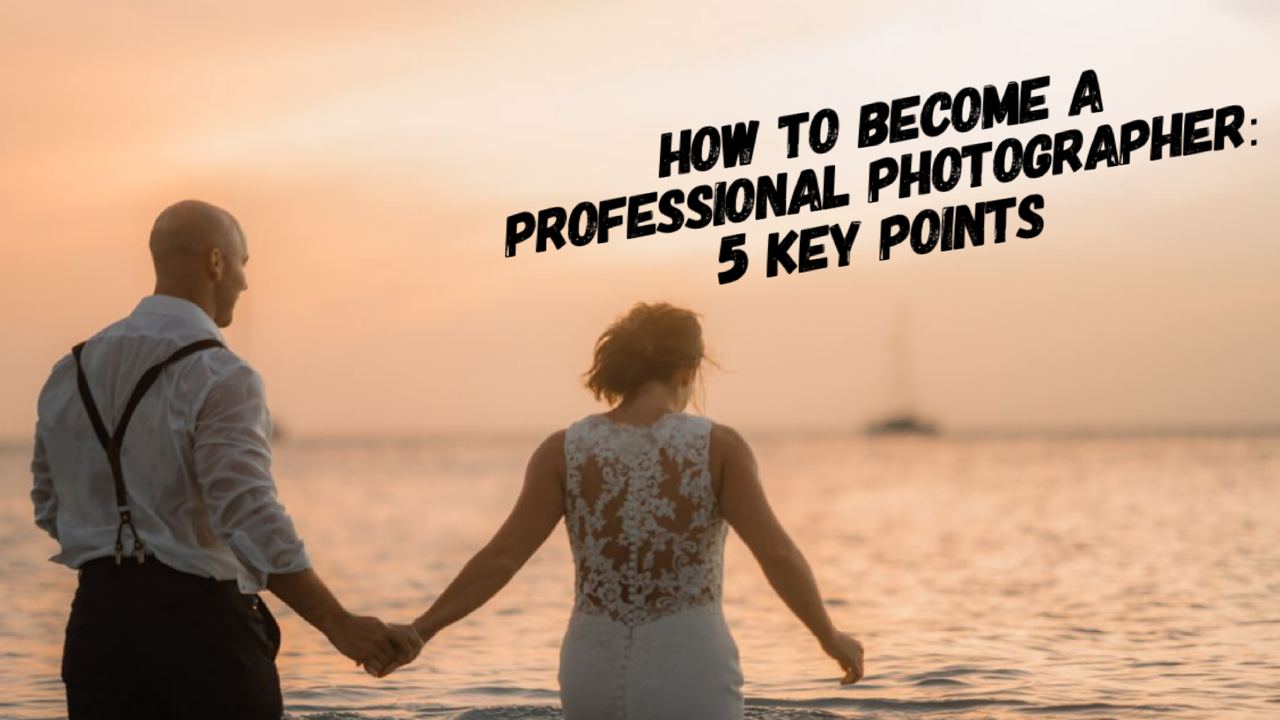 Hello people! Paul Tarabozzo here and today I want to share my 5 key points to transition from a hobby photography to professional so your clients will be happy to pay you for your services and refer to their friends allowing you to make a living doing what you love.
First of all – quality. You need to understand that people willing to pay for photos that they won't be able to take by themselves meaning you need to provide a quality product under any circumstances. There shouldn't be a situation when you can't deliver what they paid for because of a bad lighting or because you forgot how to setup your camera, or don't have a proper equipment for a given job. You need to know technical aspects of photography so you will be able to produce a quality product by default. It takes practice and some knowledge. I'll talk about these things in my next videos, but so you know – this is the easiest part of photography.
Second key point is a vision, some people call it style, but for me it's just a question of a visual taste. Two different photographers will take different photos on the same location working with the same model, and better photos will get the one who have a better visual taste – have a better understanding of what looks better, have seen more good photographs and other visual art, and not just subjectively but objectively can work better with light, can evoke deeper emotions in viewers and have a better composition skills since these are the building blocks of any photo. There are different light and composition techniques that photographers and painters use for centuries and you have to know them to be able to produce quality results that your clients gonna love. It's not a rocket science and I'll teach you what I know in my next videos.
Next key point is a value – your photography has to have value for your clients in order for you to sell it to them. There are some kinds of photography that people need and more willing to pay for it and some kinds that people may enjoy watching but will less likely to pay for it. Kinds that people need: wedding photography, product photography, corporate portraits, commercial photography. Kinds that people may want to have but there's no need: family photography, portraits, art. You need to consider this point building your brand.
The next point is the price. You can't just put any random price from your head hoping to get lots of clients, you need to set your price up accordingly to the market. Just do your research, find another photographers with the similar kind of products and adjust your price, make some packages that may be interesting to your target audience and do marketing to attract your potential clients. You'll be able to adjust your price later on building up your brand.
The last key point that I want to introduce today is your client's expectations. You have to exceed them in order to leave your clients happy and make them to spread the word about you among their friends and coworkers. Good reputation and great service is a key here – otherwise you'll end up hated by your clients and they'll do everything they could to make you suffer.
This is it for today, hope you enjoyed watching this video. In the next ones I'll go deeper into all these aspects and share my knowledge.
Subscribe to stay tuned and leave you comments under this video if you have any questions.