Photo booth – necessity or luxury?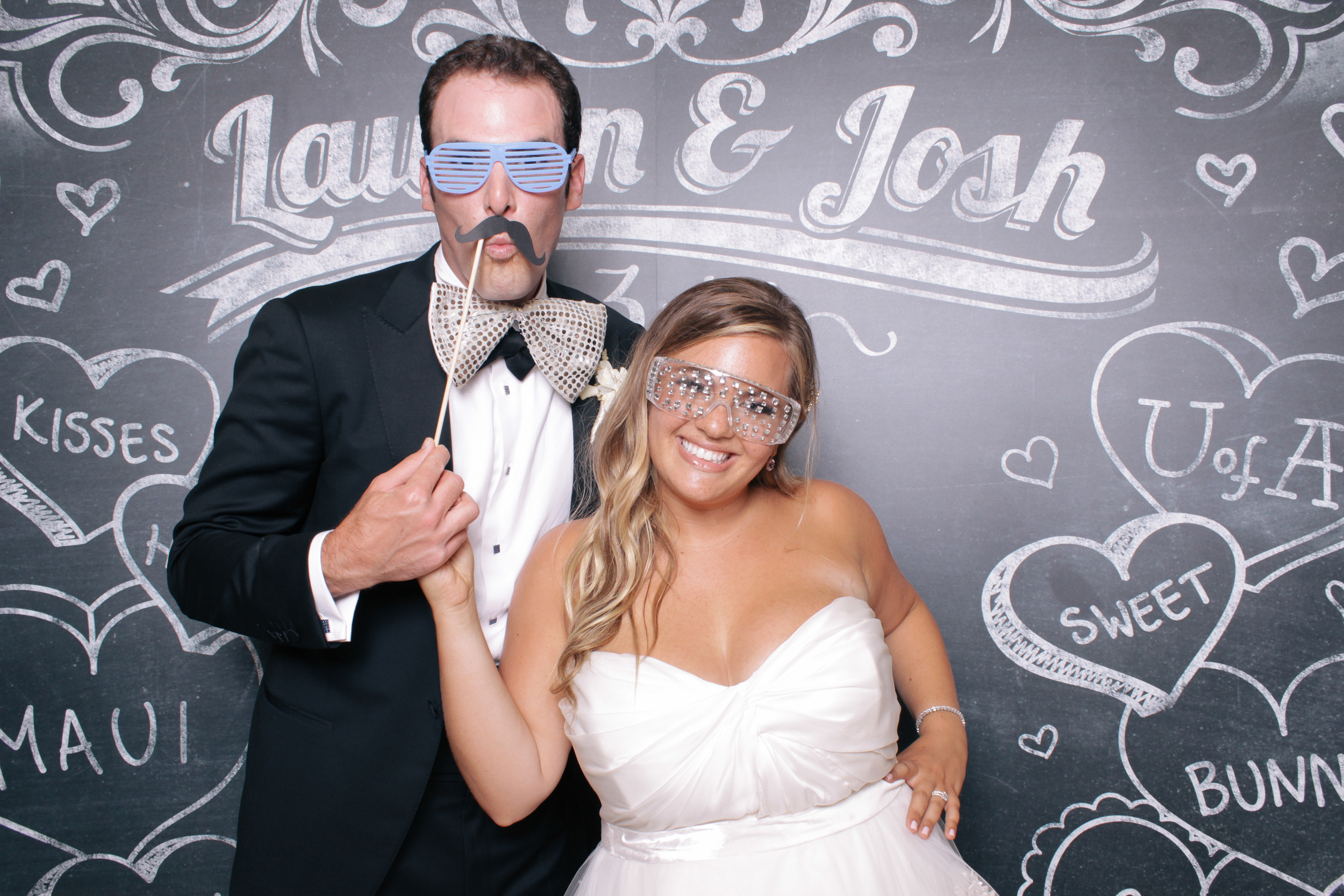 When hiring a wedding photographer and videographer for your wedding, and after looking through complete packages, it can seem like you have everything you need. However, the photo booth can add a bonus to your wedding, like an event within the event. While the night is coming to an end, and the main attractions have come to a close, your guests have the possibility of starting a short party of their own at the photo booth. Coming in groups or couples, or with their table, the blank canvas background and table of props brings their imagination to life. The images created in a photo booth are some of the most entertaining to look through after your wedding is long over.
The stylized images of the main wedding photographer are one kind of memory, idealizing the style and atmosphere of the wedding. The photo booth is a different kind of memory, a more silly, flawed, human style that lets guests be spontaneous and creative. Looking back, it can feel great to see what kind of mood your guests were in, or maybe seeing some familiar faces meeting other familiar faces from your life. Young and old, silly or romantic, or just taking the spotlight alone, all of your guests can enjoy the booth at their own leisure and in their own way.
Some moments cannot be captured the best by even the most subtle photographer. Moments of laughter and jokes among close friends, or kisses between loved ones at the end of the night, can be captured best by a photo booth camera. This setup creates a more personal environment where one can feel comfortable doing anything. Even those shy guests at your wedding that would be uneasy in front of a photographer, can feel like they are in an old-fashioned mall photo booth. Here, they are free to be natural with no one watching but their friends in the future, laughing over the prints. Even the not so tech-savvy guests can use the simple to operate photo booth. Using only a tablet touch screen, guests do not have to touch any settings, as the camera is high quality and set on fully automatic. The self-timer gives them time to pose, and done! They can walk back into the banquet hall with instant prints to show, take home, or share.
A well-planned event plays out like the table of contents of a book, with each chapter coming with new experiences and feelings. At the end of the night, if your visuals have only captured these main events, they have failed to capture the whole range of emotions that happened on your special day. The theatrical entrances and exits, the rehearsed performances, and the written and read speeches, all have a part to play, but so do the silly faces, hugs, and posing ideas your guests themselves might have. Let them take control for a while, in front of a camera, and see what magic they can add to your wedding memories. This will create a more complete package of memories, with some comic relief and playfulness.